UNIVERSITIES SUPPOSED TO BE A PLACE OF REVIVAL, BUT IT HAS BECOME A PLACE WHERE SATAN RECRUIT PEOPLE BY  APOSTLE JOSHUA SELMAN.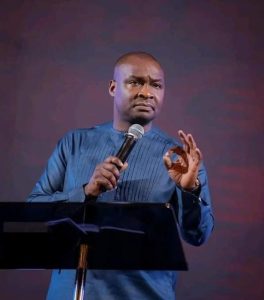 The campus supposed to be a place of revival, but it has become a place where Satan recruit people. There are people that went to University as nice ladies, nice gentlemen, and comes out as devils, because that 4-6years has turned them from saint to something else, and that is why we need lecturers that are full of the holy ghost, who can stand in the gap for the students, who can call on for revival.
Territorial impact is not just a doctrine, it is not just a discussion, it is something that should happen within our territories, that a time will come, where you will hardly see people on the road on Sunday morning, because every individual has gone to the house of God.
John Wesley said "Set yourself on fire, and the world will come to watch you burn.
Let's stop giving excuses that people don't like church, they have not started going to church, because they have not seen the kind of result that can draw them.
In the days of Kathryn kulma, and other anointed generals, people usually line up for hours, patiently waiting, because they knew that this general came with glory not just stories.
Business men, have you conquered the spirit that sits upon business? Or don't you want your business to be revived?
Family men and women, have you conquered that spirit that makes family to keep experiencing poverty and lack?
Anointing is not only meant for healing the sick and raising the dead, anointing can work in businesses, it can work in families, so it is only left for you to place a command, and it will take place.
Credit: Rhema channel
#ApostleJoshuaSelman
#koinoniaglobal
#KoinoniaAbuja
#Naijasermons